Leading consumer goods design, development, sourcing and logistics company for retailers and brands around the world.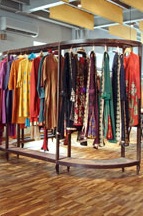 Product Design
We have dedicated freelance designers. They continually shop markets all over the world, and visit all the globally renowned fashion and textile fairs to collect design ideas. The design teams equipped to serve our partners from Concept Boards to Customer. They have been instrumental in creating brand specific product designs to generate and accelerate business opportunities for our partners.
PB TEX Prides in increasing business though the effective use of Design services provided to the customer.
© Copyright 2011, All Rights Reserved By PB TEX | Design & Developed By:
SCORSHIA