Leading consumer goods design, development, sourcing and logistics company for retailers and brands around the world.
SERVICES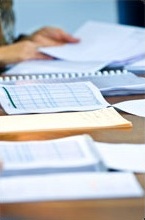 Quality & Excellence
Our mission at PB TEX is to diliver every time product and services of high quality that offer delight to the customer.
We do this by living our motto of 'Quality Comes First' at every stage of the production process to ensure total product superiority in terms of apperance, physical and chemical safety as well as strict compliance to requirement.
We achieve product integrity by building quality into all our processes from its inception thereby imbibing it for both the company and as individuals. We strive to do it 'Right First Time, Every Time' starting from design comcept to product delivery to the final customer.
Teams are earmarked for quality assurance and control through process and product integrity and safety starting from concept to product. International benchmarked modern technologies, assurance and controll techniques are constantly being implemented on shop floor and materials management.
Quality control and assurance is imbibed into the working environment starting from shop floor techniques, product integrity, Raw materials, Work in progress and Fninished goods and even customer service.