Leading consumer goods design, development, sourcing and logistics company for retailers and brands around the world.

SERVICES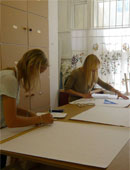 Technical Support
Developing and Grading Measurement charts.
Pattern making and checking .
Pre-check of sample before dispatched to Buyer.
Pre-factory visit before on-board a new factory and keep follow up.
In Line inspection and make corrective action plan.
Pre-final inspection.
© Copyright 2011, All Rights Reserved By PB TEX | Design & Developed By:
SCORSHIA